Sixers Thoughts: 
I watched the whole first half of the Sixers-Warriors game last night and I was ecstatic as I went upstairs to shower. The Sixers had a 22 point lead and they were pounding the defending champs. I came back downstairs about halfway through the 3rd quarter and the Sixers were only up 8. I continued to watch as the Warriors dismantled the Sixers and dominated on both ends of the floor. Despite the loss, there were lots of positives from the game and I want to highlight some below:
1) Ben Simmons ability to drive and score with either hand. There was one play where he took Iguodala, an elite defender, to the basket and scored with his right hand. Simmons was stronger than Iggy and was able to use his athleticism to create the necessary space to finish at the basket. Iggy had no chance of stopping him. Most of Simmons points come from within 10 feet of the basket, which is highly unusual for a point guard, but I'm loving it.
2) An active Dario Saric. When the Sixers were clicking on all cylinders at the start of the game Saric was a key player. When he is actively going after rebounds and looking to shoot the Sixers are that much better.
3) Embiid's trash talking. Embiid is obviously playing well on both ends of the floor, but I also love that he was willing to trash talk right back to Draymond Green. Green loves to run his mouth and the Sixers are starting to stake their claim as a legitimate team, so protecting the home court and taking pride in your play is important.
4) Reddick's quick release. I love how Reddick is always ready to shoot. His presence adds so much on the court as the defense always has to chase him around and worry about his shot.
5) A vastly improved shooter in Robert Covington. Last year I was not a huge Covington fan because his shot flat out sucked. Suddenly, he is one of the better shooters in the league. Add that to his impeccable defense and he certainly earned his recent contract offer.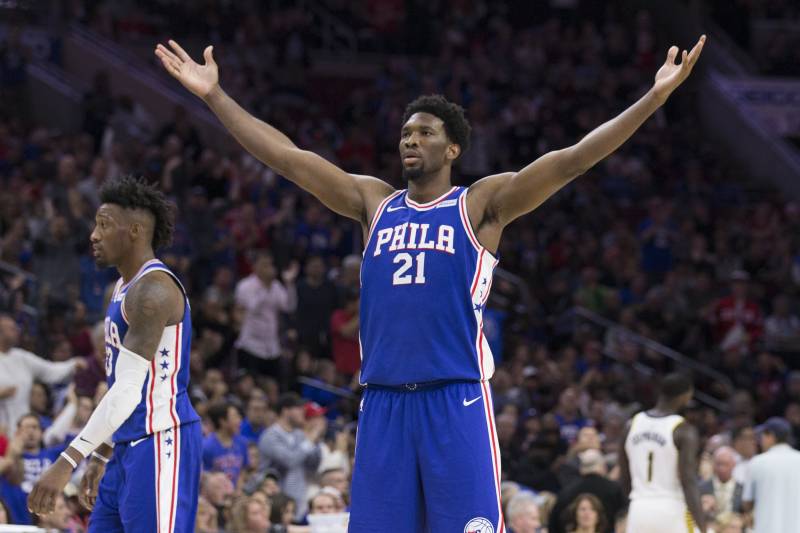 The 4 Reminders:
I recently finished Pema Chodron's book Comfortable with Uncertainty and one of the short chapters highlighted what bodhisattva-warriors (a Buddhist sect) call the 4 reminders. I wrote them below and shared a couple sentences for each one from the book.
1) Our precious human birth. 
"Just like the weather, all sorts of feelings, emotions, and thoughts come and go, but that's no reason to forget how precious the situation is. Our human birth allows us to hear these teachings, to practice, to extend our open hearts to others" (59).
2) The truth of impermanence.
"The essence of life is fleeting. Life may be over in the next instant! Remembering impermanence can teach you a lot about how to cheer up. It's okay to let it scare you. Seeing your fear can heighten the sense of gratitude for the preciousness of human birth and the opportunity to practice" (59).
3) The law of karma.
"Every action has a result. Every time you're willing to acknowledge your thoughts and come back to the freshness of the present moment, you're sowing the seeds of wakefulness for your own future. You're cultivating innate fundamental wakefulness by aspiring to let go of the habitual way you proceed and doing something different. You're the only one who can do this. Life is precious and it's brief and you can use it well" (60).
4) The futility of samsara. 
"Samsara is preferring death to life. It comes from always trying to create safety zones. We get stuck here because we cling to a funny little identity that gives us some kind of security, painful though it may be. The fourth reminder is to remember the futility of this strategy" (60).
Mental Health Article:
http://theconversation.com/with-teen-mental-health-deteriorating-over-five-years-theres-a-likely-culprit-86996
I highly suggest reading the short article above. The author argues that the recent high increase in mental health issues among teens stems from the amount of time we spend in front of a screen and not in other activities that require face-to-face interactions. I don't think the research is valid at this point considering there is a small sample size of research on the topic, but I think it makes sense and in the future at some point I would expect there to be more research backing up this point with better explanations for why the correlation exists.
It's no secret that we spent an abundant amount of time looking at our phones, TVs, or laptops. The actual statistics for how much time per day and per year spent in front of a screen are probably pretty scary to consider and the long-term effects (if there are any, which I would put money on guessing yes) will be worth looking out for. One example that sticks out in my head is at restaurants nowadays little kids are always playing on some device, such as an IPad. It's easy to write this off as harmless as this gives kids something to do and the parents get a break, however I would think it's important to teach kids from a young age how to interact with people and talk. Teaching them that they always have a cop-out available with a screen will keep them reliant on this as they grow. When they don't get to distract themselves with a screen, they will most likely consistently be upset and struggle with normal interactions.
Cheers 🙂 Would love any comments of any sort. Have an awesome week.